South India Travel – Best Plans & Top Experiences
Facts of South India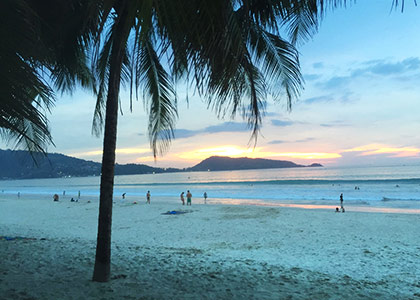 Goa Beach in South India
India largely divides the north and south with Vindhya of Madhya Pradesh. Seven jurisdictions, including Maharashtra, Orissa, Andhra Pradesh, Karnataka, Kerala, Tamil Nadu and Madhya Pradesh, as well as Goa, belong to southern India. While the major cities are Mumbai, Bangalore, Hyderabad and Madras (Chennai). The majority of South Indian residents are ethnic minorities, and religious beliefs are predominantly Buddhist. The official languages are Tamil and English.
South India Travel Highlights
The southern part of India is Deccan Plateau, closer to the ocean, with pure air and hot and humid climate. South India travel boasts rich biodiversity, sunny beaches and tranquil waters. It also has many quiet and clean coastal towns such as Goa, Kochi, and Alleppey. South India has a very unique culture different from North India; Hampi and Madurai have magnificent temples and historical sites.
Best South India Travel Plan

Recommended South India Travel Route:
Chennai → Mahabalipuram → Pondicherry → Madurai → Kanyakumari → Kovalam Beach → Alleppey → Cochin → Mysore → Hampi → Goa → Mumbai

Features: This route includes a total of 12 destinations. From the eastern important port city, Chennai, to the western coastal city of Mumbai, India's second largest city. If the label of "dirty, messy, noisy" immediately emerges in your mind when it comes to India, it's time to come to South India to update your impression. There are many clean, quiet seaside towns full of European style, and the long coastline is dotted with palms and sandy beaches.

Suitable for: Travelers seeking for less crowded experience, and a leisurely coastal holiday.

Travel Days: 7 to 15 days

Tip: This south India travel route is the best arrangement. You can increase or delete the city according to your preferences and plan your stay time flexibly in every destination. Chennai and Mumbai are the most convenient entry and exit airports and you can also transfer from Delhi.
Chennai
As the center of politics and culture of Tamil Nadu, Chennai boasts splendid history. It is also the gateway to South India and a pure treasure trove of Indian culture that has not influenced by Islamic culture.
Marina Beach
is a must-see spot where you can admire the breathtaking sunrise and sunset view. Many locals and travelers love walking along this beach to enjoy golden sand and clear sea. People can also visit
Kapaleeshwar Temple
, the most important Hindu temple in Chennai. You can buy the greatest handicrafts and jewelry in here.
Madurai
Madurai, located in the southwest of Kinnaisi, is the second largest city in Tamil Nadu and one of the seven holy cities in Hindu. It is one of the oldest cities in south India and has been a pilgrimage center for centuries. It is famous for magnificent temple architecture and exquisite carving art. It is recommended to visit
Meenakshi Amman Temple
,
Thirumalai Nayakkar Mahal
and
Thiruparankundram Murugan Temple
. It is a must-see city in south India travel list for people who are interested in Indian religion.
| | |
| --- | --- |
| Chennai | Madurai |
As a popular destination in south India travel destinations, it is an ancient town with picturesque canals and beaches. You can rent a
boat house
to experience the famous
backwaters
to enjoy the tranquil scenery and taste local cuisine. You can also visit Alappuzha Beach, the most beautiful pristine beach in Alleppey.
Kochi used to be a Portuguese colony, so it left behind a lot of European churches. The main attractions are:
Fort Kochi
, "Gateway to
Kerala
", Santa Cruz Cathedral Basilica,
St Francis Church
,
Chinese Fishing Nets
and Bolghatty Palace. Tourists can enjoy the authentic Ayurvedic Message, which uses pure Indian herbs for health care.
| | |
| --- | --- |
| Alleppey | Kochi |
Hampi
Hampi, which used to be the last capital of Vijayanagar with many magnificent buildings, is now left in ruins. The most famous attractions are Vittala Temple and Virupaksha Temple. If you visit Hampi in November, you might occur Vijava Utsay, a grand Hampi festival when various celebration activities are held.
Located on the western coast of India, Goa is famed for pristine beaches, attracting many foreigners to settle here with its exotic charm. You can go to beaches like
Anjuna
and
Palolem
. The most famous cultural highlight is
Basilica of Bom Jesus
, a very influential church in the Catholic world, which has become one of Asia's main shrines due to the preservation of the remains of St.Francis Xavier, the greatest Spanish missionary in history. In addition,
Se Cathedral
cannot be missed, which was constructed to memorialize the victory of Portuguese army and capture of Goa. Goa is a romantic city to visit in south India travel plan.
As the biggest sea port and a west coastal city, Mumbai is a fascinating metropolis. People can visit Gateway of India, the most iconic monument in here, symbolling the freedom of Indians against British troops. Dharavi Slum is Asia's largest slum, where you can feel the huge gap between rich and poor. Chhatrapati Shivaji, combining Victorian, Hindu and Islamic styles, is an iconic train station in Mumbai. Finally, you have to go to Bollywood to watch an authentic Indian movie.
You May Like: 6 Days Markha Valley Trek (near Mumbai)
| | |
| --- | --- |
| Hampi | Mumbai |
You May Like:
16 Most Popular Places to Visit in South India
Where to Go in India – North vs. South
North India Travel – Best Plans & Top Experiences
Travel to Golden Triangle India - Delhi, Agra & Jaipur