Dharavi Slum, Mumbai
Located in the heart of Mumbai, Dharavi is the second largest slum in the world and the largest slum in Asia, accommodating more than 1 million people with an area of less than 2 square kilometers. With the popularity of the film "Slumdog Millionaire", Dharavi Slum, the shooting site of the movie, has attracted numerous tourists coming from all over the world.
Chaos and warmth coexist in Dharavi, which makes Dharavi more mysterious. It possesses bad facilities and infrastructures and poor and disorderly living conditions. But people here can live harmoniously and peacefully with each other although with different cultural, religious, and career backgrounds. They work hard, have dreams and have expectations for the future life.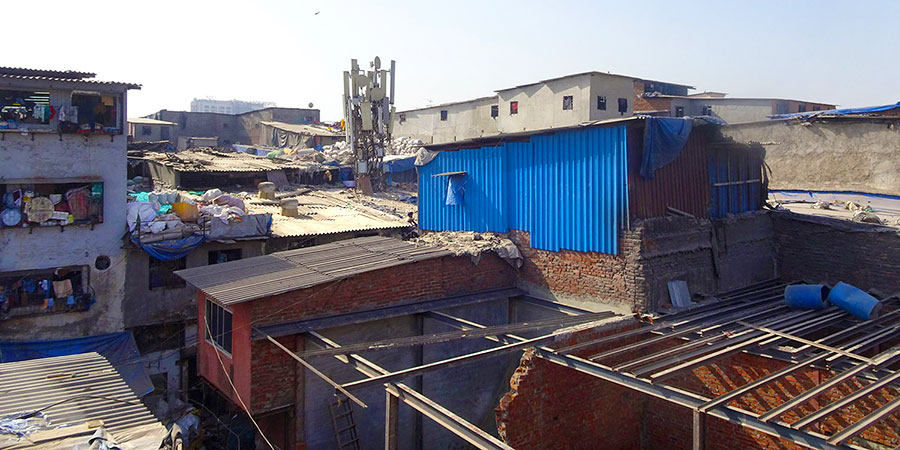 The Largest Slum in Asia - Dharavi Slum
How did Dharavi Slum come into being?
At beginning, Dharavi was a mangrove swamp, fishermen settled here. Later, the mangrove swamp was filled with coconut leaves, rotting fish carcasses, and garbage, and fishermen had to leave for another suitable living place. Then in 19th century, Kumbhars from Gujarat turned the place into pottery and ceramic factories; Tamils from southern areas started curriery, and Uttar Pradesh from north established textile factories. Then during the depression of the 1930s, a large amount of homeless people came here to settle down, eventually, the place turned into the largest slum in Asia - Dharavi Slum. In 1970s to 1980s, Dharavi Slum was a notorious crime center, but now, it has become Asia's largest center of small commodity manufacturing. It is also said that the workers who live in Dharavi today are the fourth generation of the earliest settlers at least.
How is the life in Dharavi Slum?
People living here are engaged in extremely low-level work, with poor living conditions, terrible drainage system, and unstable power and water supply. Women usually wash clothes in stagnant water. When drinking water is needed, people would walk for 2 kilometers to buy it. In contrast, people who can enjoy water from taps are luckier. However, water in Dharavi are supplied during certain periods of time. As for living condition, people live in narrow and intricate alleys that can be easily to get lost. People mainly live in two-floored houses with a height less than 5 feet separated by wooden boards. There is scarcely any furniture in the room. For most families, over ten people share an area of several square meters, and almost thousands of people share one toilet. For jobs, although with poor living conditions, people are still hard-working. Along narrow streets, small shops and handicraft workshops stand one by one. Almost everyone has a job, some even do several jobs at the same time. There are about 15,000 small businesses in Dharavi, including pottery factories, garment factories, curriery and waste recycling companies, contributing more than $600 million to Mumbai's GDP annually. It is unbelievable that the total net income of Dharavi residents can reach $650 million.
| | |
| --- | --- |
| Small Shop in Dharavi Slum | Pottery Factory in Dharavi Slum |
Tip
It is recommended for tourists to visit Dharavi Slum with the company of local residents or local guides. Besides, when visiting inside, passengers are suggested to respect the life of local residents and don't take photos without permission.
How to get to Dharavi Slum
1. Passengers can take western city railways from Church Gate station and get off at Mahim station, Dharavi Slum locates near the overpass around the railway station.
2. Passengers can take trains and get off at Sion Railway Station, Dharavi Slum is nearby.
| | |
| --- | --- |
| Entry Fee | Free, a local tour guide is USD6 per day |
| Timing | All Day |
| How Much Time to Spend | 1 -3 hours |
You May Like:
Chhatrapati Shivaji Terminus, Mumbai - The Busiest Railway Station in India
Crawford Market - The Biggest Market in Mumbai