Bollywood, Mumbai
Situated in the northwest of Mumbai, Bollywood is one of the largest film production bases all over the world covering an area of 200 hectares (450 acres). It also produces most films in the world. Located at the mountain foot, Bollywood possesses a beautiful scenery with undulating mountains and verdant plants, providing a variety of natural landscapes for film shooting, including forests, green lands, hills, rivers and lakes. Besides, there are many permanent buildings which can be transformed into multiple appearances, and temporary scenery which can be used to replace the real scenery. In total, there are 15 photo studios in Bollywood offering a variety of rental services and photography equipment.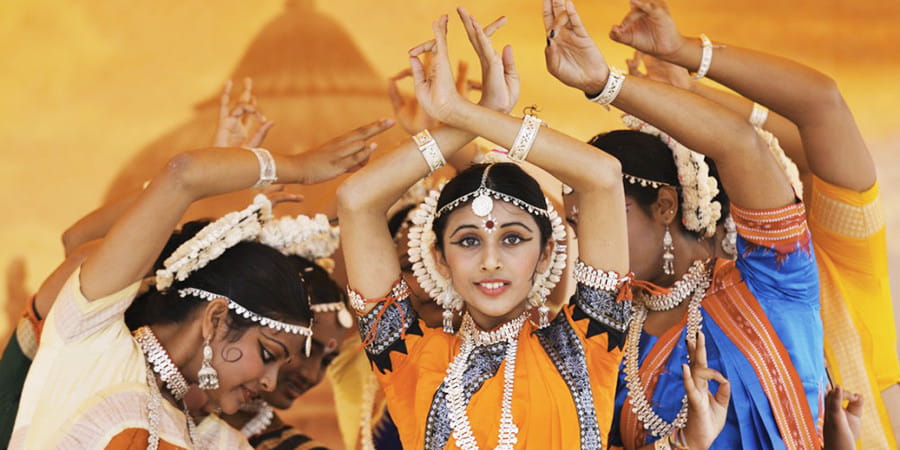 Bollywood - The Largest Film Production Base in India
How did Bollywood come into being?
Bollywood Studios is named after Dhundiraj Govind Phalke, the father of Indian films. In 1974, Menbob Khan, Beimar Roy, Shakti Samantha and other legendary persons of Indian films circled an piece of land with 230 acres to shoot films. Then, in 1978, with 30 million rupees' investment from Mumbai government, this piece of land was enlarged and expanded into 500 acres. Although with incomplete facilities and infrastructures, the place contained excellent buildings with sound insulation, therefore, shooting sites were frequently rented by TV stations and Bollywood gradually got famous.
It is also said that Bollywood, as the nick name of the popular film shooting studios in India, is inspired from Hollywood. Indians transformed the first letter "H" into "B", therefore, Bollywood formed.
No matter which version is right, Bollywood will still be used, which even has its own term in Oxford English Dictionary. Now, Bollywood and several other major Indian film and television studios, including Kollywood, Telugu, Bengali, Kannada, and Malayalam, compose the largest film industry in India.
Film Types of Bollywood
Musical Films
Usually, films produced in Bollywood belong to musical films. Almost every film has the scenes of singing and dancing. Indian audiences expect to make the best use of their money and watch the most wonderful film; therefore, films with the combination of dancing, singing, love triangles, comedy elements, and thrilling scenes are favored by audiences. Indians call these kinds of films "masala", which means the mixture spices, representing their wish and favor.
Popular Farces
Most plots in the films are popular farces, which have fixed plots or elements, such as terrible fated couples, irritated parents, corrupt officials, kidnappers, bad guys with wicked hearts, warm-hearted prostitutes, and long-lost relatives and so on. There exist a lot of dramatic turnings of fate and perfect coincidences.
Artistic Pursuits and Complex Plots
Certainly, there also exist films with more artistic pursuits and complex plots, such as films performed by Satyajit Ray、Mrinal Sen、Guru Dutt、Shyam Benegal、Hrishikesh Mukherjee and Gulzar. However, this kind of movie is not as popular as that with popular farces and fixed, dramatic plots. In this perspective, Bollywood is trying its best to realize its transformation so as to provide more excellent films for audiences.
Kind Reminder:
At present, Bollywood Studios is not open to individual tourists. Tourists wishing to have a visit inside can join "Half-day Bollywood Tour" or "One Day Tour" organized by travel agencies.
How to get to Bollywood
Passengers can take Mumbai suburban trains and get off at Goregaon station, then transfer to bus 342 at Goregain Stand East Bus Depot, later get off at Unit 32 stop and walk there.
See More Popular Attractions in Mumbai: