8 Best Things to Buy in Delhi
Delhi
, the capital of India is one of the finest destinations for shopping. If this is the first time you are traveling to this place, you are in for a treat. Starting from the cultural pieces to the unique fabrics, you can find plenty of buying stuffs in Delhi. The most interesting part is that the flea markets here offer all these items in the most reasonable price. You can take back a lot of souvenir for your friends and family back at home from Delhi.
Let's give you some of the best ideas that you can look for while you are wondering what to buy in Delhi.
1. Madhubani Paintings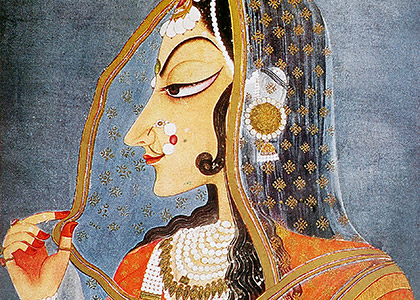 Madhubani Paintings
These kinds of paintings are truly indigenous and can be an excellent addition to any interior decor. They are mainly created with some vibrant fabric colors that are painted onto cotton, silk and other different kinds of fabrics. The artwork takes a lot of time to create and if you are a lover of art, you will appreciate the fine details that go in this masterpieces.
Madhubani Paintings can be a brilliant souvenir to take back home and add some bright colors into your walls. Most of the subjects in these paintings are the mythological characters of the Indian subcontinent such as Shiva, Krishna, and Durga. You can also find some common natural species such as fish, elephants, trees and likewise. Anybody who loves art will appreciate this gift. Laxmi Bai Nagar is one of the finest markets that offer excellent Madhubani paintings.
2. Indian Pickle
Aachaar or Indian pickle can be one of the tastiest things to buy in Delhi. This is one of the tastiest gifts you can take back home and will be a real treat for anyone who would love to taste the spices of India. For any sort of foodie lover, a jar of Indian pickle can be a fantastic souvenir. You can choose whether you want sweet or spicy flavored one and also get a mixed dose of both. You can buy these Aachaar from shops in
Chandni Chowk
or in Anand Parvat. There are some small vendors but if you are planning to preserve them for a long time, it is wise to get them from an authentic shop.
3. Indian Tea
When in doubt what to buy in Delhi, you can consider Indian tea. On the topic of food, one of the most delicious and elegant souvenirs that are welcomed by tourists in Delhi is the Indian tea. Also, it is highly recommended that you should taste them while on the trip to Delhi. Masala chai is a very popular taste among the Delhi people. If you like the traditional flavored beverage, you can get back one or more of these masala chai. This can be the perfect gift for anybody who loves tea, especially for your other Indian friends who live outside the country. They can be easily placed inside your carrier. You can get it in any shop in Delhi, but Lodhi Colony, Daryaganj,
Connaught Place
offers a number of shops that has plethora of tea flavors.
4. Indian Spices

Indian Spices in Delhi
You cannot go back home without packing some Indian spices. This is one of the best things to buy in Delhi. People all over the world have testified that there is nothing as tastier as Indian spices. To get the authentic and intense essence of Indian spices, make sure you buy them from the right shop who can pack them in airtight containers. This is one of the very best products from India and includes options such as Chili variations, spices, turmeric, herbs and many other traditional Indian mix. Anyone in your family or among friends who love strong or rich taste of food and hot curries will find this as the best gift.
5. Sandalwood Product
You can find some of the most beautiful Sandal wood products in India because it has probably the biggest Sandalwood forest in the world. The good news is that you can get the finest Sandalwood product in Delhi at a very economical price. The quality is really fresh and will stay for long. It is not just used in religious purposes, but you can find them in a number of variations such as body scrubs, essential oil, incense, face packs and powders. Sandalwood soap is a very common thing to buy in Delhi which will be forever a beautiful souvenir for your coworkers, friends and relatives.
6. Jewelry
If you are a lover of junk jewelry, Delhi is the place to be. You can find some amazing Kundan and Meenakari jewelry that are both funky and fashionable. Check out the trendy pieces of necklace, earrings, bracelet, and rings at very reasonable prices. Anyone who appreciates integrate designs on their ornament will love these pieces. You can buy it for yourself or someone you think would love to have a collection of Indian jewelry.
7. Pashmina
Did you know that India exports Pashmina textile? This is one of the finest things to buy in Delhi as you can get in touch with the direct manufacturers here. So, choose from the traditional and trendy scarves that you can get in astoundingly cheap prices. It will hardly take up any space in your luggage but can be a beautiful soul winner for someone you love. It does not necessarily have to be for young age girls but even mothers and aunts can wear it. You can find a lot of them in almost all the markets in Delhi. Lajpat Nagar is definitely one of the most common places to find this.
8. Khadi
This is indigenous to India. It is the ideal fabric that gives the essence of India. It is used to make various traditional Indian wear and can be one of the amazing gifts for your dear ones. As it is a versatile textile, it can be used to keep one cool in the summer months and warm during the winter. Locally made Khadi is a beautiful gift as a souvenir when you are coming back from Delhi, India. It is very easy to pack and carry in your bag. There is a Khadi Gram Udyog Bhavan in Connaught Place where you can get authentic stuffs.
You May Like:
6 Secrets You Should Know about Markets in Delhi
Shopping and Bargaining in India: Tips & Helpful Hindi Phrase