5 Reasons Why Tibet to Nepal is One-of-a-Lifetime Journey
Asia is the land of ancient monasteries, gold-gilded palaces, and gorgeous mountains. Among the Asian countries, Nepal and Tibet are nearest to the Himalayan mountain range. Cities like Lhasa, Kathmandu, Patan, and Samye are always included in the tour itinerary of the spiritually inclined tourists.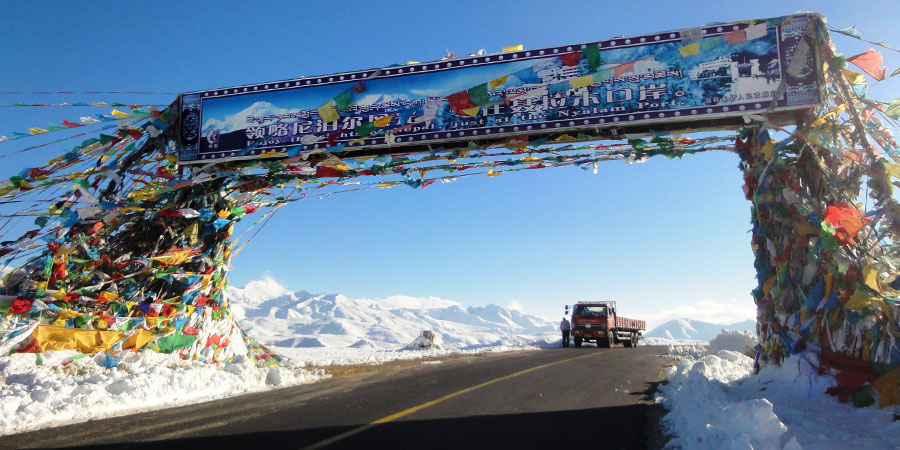 Tibet to Nepal by road
Besides, traveling from Tibet to Nepal is a memorable experience, which cannot be described in words. If you are an adventure seeker or just starting a spiritual quest, then this journey is meant for you.
Why You Should Embark on Tibet to Nepal Trip?
Located on the Qinghai-Tibet Plateau, Tibet is often referred to as the roof of the world. Surrounded by lushes green valleys and equally beautiful mountain ranges, Tibet is home to a colorful culture. Nepal, on the other hand, is well known for its pristine tropical landscapes, as well as the several beautiful landmarks listed under UNESCO's World Heritage Site list. Bordering with Tibet, the country offers some of the greatest adventurous mountain climbs.
Here are 5 reasons why you should embark on this spiritual quest, which will enrich your mind, body, and soul.
1. Beautiful landscape
Tibet has a dynamic landscape, surrounded by arid lands and spells of beautiful mountains. While embarking on the Tibet to Nepal journey, you would come across stunning lakes and exotic grasslands – making the area temporary home for several migratory birds. Nepal, a small landlocked country just across the Tibetan border, is less arid and has beautiful green valleys. As you towards the high altitudes, the landscape of the changes towards a more tundra based climate.

Namtso Lake in Tibet
2. Different experience while trekking
Trekking is one of the star attractions of Nepal and Tibet tours. In the Tibetan landscape, trekking is difficult, mostly due to low oxygen levels and tougher terrains. On the contrary, several Nepali trekking trails are comparatively easier and can be accomplished by beginners as well. Exploring the different trekking trails in both these nations is a pleasurable experience and an endurance test for many.
| | |
| --- | --- |
| Trekking in Tibet | Trekking in Nepal |
3. Multiple tourist attractions
Both Nepal and Tibet have several historically important cities including Lumbini (an important Buddhist pilgrimage site), Samye (home to stunning Buddhist monastery well known for their mandala art) and breathtakingly beautiful Potala Palace. Apart from that, on your Tibet to Nepal journey, you will come across the Chitwan National Park which attracts animal lovers. Home to several exotic Asian animals including Royal Bengal Tiger, one-horned Rhinoceros, and famous Gharial Crocodile – the national park is often visited by tourists

Mt Kailas on the Tibetan Frontier
4. Religious connection and mysticism
The Tibet to Nepal landscape is filled with several important pilgrimage sites for both Buddhists and Hindus. Since both religions have shared beliefs, one can find both the religions existing harmoniously nearby. The Mt Kailas on the Tibetan frontier is a perfect example. The peak of this mountain is religiously significant for not only Hindus and Buddhists, but also Jains as well. According to Hinduism, Mt Kailas is the abode of Shiva (one of the most important deities in Hinduism). In Buddhism, the Kailas is refereed to like the mythical Mount Meru and considered as the center of the universe. While exploring the landscape of these countries tourists are filled with a cathartic experience.
5. Distinct cultural experience
The diverse cultural heritage of these Asian countries could be experienced on a well-planned Tibet to Nepal journey. Taking up cues from the surrounding area and the climatic changes, the culture of both countries developed very distinctly – even though both these places are neighbors. Both Tibetan and Nepalese cultures were influenced by their neighboring countries – due to its remoteness Tibet was more successful in preserving its local culture.
| | |
| --- | --- |
| Tibetan Culture with Religious Themes | Nepal Culture with Nature |
The visual arts of Tibet are more inclined towards religious themes, while Nepali culture has incorporated nature and other themes into its visual arts. While talking about food, one can find Nepali cuisine is more colorful due to the usage of varied local ingredients. Tibetan cuisines are healthy, and very much suited for high altitude climates.
How to Travel from Tibet to Nepal?
Traveling from Tibet to Nepal, and not the other way around, is always is a good idea under the following circumstances:
1. Adjusting to high altitudes
Tourists who worry about high altitude sickness should opt for Tibet to Nepal route instead of the other way round. While traveling through the Chinese mainland towards Tibet and then to Nepal, it will give the tourists plenty of time to adjust to the high altitudes. The Tibetan city Lhasa, located at an average altitude of 3,700 meters (12,139 feet), is probably the most suitable place to adjust the body to high altitude and lack of oxygen in the air. Such adjustment would prove handy while climbing Mount Everest – the world's highest mountain peak.
2. Possessing Chinese Visa
Unfortunately, possessing a Chinese Visa would not grant entry to Tibet from Nepal. Under such circumstances, tourists have to apply for a special Tiber Group Visa that permits single-entry to the region from the Nepalese borders. However, with a valid Chinese Visa visitors will be permitted entry to the country through the Chinese mainland.
Travelers can opt for either of the ways to travel from Tibet to Nepal.
1. Flight from Tibet
Currently, only one flight is available from Lhasa to Kathmandu connecting the two countries through airways. The flight covers the distance between the two regions in around one hour.
2. Overland trip
The tourist favorite, Tibet to Nepal overland journey, covers some of the most stunning locations in both the regions – offering the tourists to explore the stunning landscape and culture of these places.
Overall, the Tibet to Nepal trip offers visitors a chance to cover some of the most stunning landscapes and religiously significant places in the Himalayan outback. The entire trip is a very rewarding experience.
Are you planning on covering these destinations? Then, it is the right time.
Just pack your bags, ahead outside to partake in a Tibet to Nepal adventure.
You may like:
Traveller's Guide to Trekking in Nepal Himalaya
6 Short Treks in Nepal You Should Not Miss
Find the Ultimate Guide to Trekking
How to Organize the Best Khopra Danda Trek in Nepal
An All-inclusive Story on Ghorepani Poon Hill Trek
Best Time to Trek in Nepal, Trekking Places in 4 Seasons
6 Best Destinations for Nepal Trekking Season