Best Time to Visit Nepal for Trekking and Wildlife
For tourists who dream of conquering towering snow-capped mountains, Nepal is a dream destination. Located between the Indian and Chinese borders, Nepal or the Federal Democratic Republic of Nepal is one of the most preferred destinations for mountaineering, hiking, and trekking. Charming landscape, golden temples, and a very dramatic landscape makes this country something out of the dreams.
It is very difficult to pinpoint the best time to trek in Nepal. With each season you can discover something new, something that will stay and bring you back to this magical land. Probably, therefore, one time is never enough for Nepal trips.
In this write-up, you will find some suitable trekking spots arranged season-wise so that you can plan your trip accordingly.
1. Spring Trekking Destinations (March-May)
The best time to trek in Nepal is spring when the weather is pleasant to turn. Although during the early spring the climate in the lower elevations might get little chilly, it makes the overall trekking expedition more pleasant. Especially, the Lower Annapurna trails can be very enticing.
The beautiful weather, coupled with blooming rhododendrons, endows the entire trekking trail an enticing sight.
Why trek during spring?
Less tourist crowd makes you have the beautiful Nepalese terrains all for yourself. Also, it is the Everest climbing season – so expedition to the Everest Base Camp (EBC) can be done.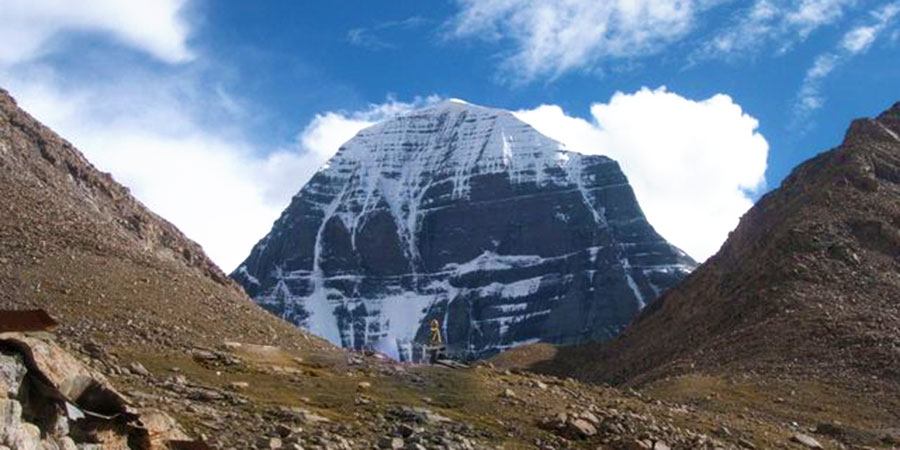 Trekking in Cho La in Spring
Areas where trekking can be done:
By the end of April, most of the winter snow melts off clearing the path for Cho La, Thorung La, and Larkya La.
2. Summer and Monsoon Trekking Destinations (June-August)
Most web searches would not recommend summer as a preferable time for trekking in the Nepali terrains. But, the summer season is probably the most peaceful time of the year to trek in through the nation. Apart from a few trekking trails, you will be greeted with a surreal landscape covered in every shade of green.
During monsoon, the few of the trails become muddy and slippery. Also, the risk of potential landslides, roadblocks, and floods must be kept in mind while embarking on the expedition. Sticking to less risky trails is advisable.
Why trek during summer?
With the least amount of tourist, you can fully experience the beauty of rustic Nepal and its surrounding areas. You can even find it easier to get a place at famous Nepali teahouses, which are usually fully booked during peak tourist seasons.
Plus, if you are interested in botany, then summer and monsoon can allow you to discover the vibrant flora and fauna of the country.

Sundarijal-Chisapani Trek in Summer
Areas where trekking can be done
The smaller trekking trails like Sundarijal-Chisapani Trek or the Ghandruk Trek are ideal for the season. Some other trekking trails include, the list is not exhaustive:
• Nagarkot Trek
•
Ghorepani Poon Hill Trek
• Saranngkot Hike
• Nar Phu Valley
3. Autumn Trekking Destinations (September-November)
Summer followed by monsoon torrents, make way for the autumnal skies. From September to November, the crystal clear sky and sinfully pleasant weather attract tourists from the different corners of the world. Usually, the best time to trek in Nepal for trekking expedition begins mid-September and continues till November.
The breathtaking landscape, with bright sunshine that lasts till late in the evening, means you will have more daylight to explore the uncharted paths.
Why trek during autumn?
The visibility is at its paramount level in autumn which can be the best time to trek in Nepal for trekking. Although the weather might get a little warm – you will be able to explore some of the most stunning trekking trails without worrying about clouds blocking your view.

Trekking Nepal in autumn
Areas where trekking can be done:
Autumn is the most preferred season for trekking in the Nepalese landscape. You can head towards Everest Base Camp (EBC) or cover the Annapurna Base camp trek. Also, the challenging Manaslu Trekking Trail is open to trekkers who are open to adventure.
Some other popular trekking routes that can be covered during the season:
• Annapurna Circuit Trek
•
Ghorepani Poon Hill Trekking
• Upper Mustang
• Langtang Valley Trek
• Kanchenjunga Base Camp Trek
• Gokyo Ri Trek
• Upper Dolpo
4. Winter Trekking Destinations (December-February)
Many tourists do not consider winter as not the best time to trek in Nepal. The sub-zero temperature, visibility issues, and sudden changes in weather are prime factors why most trekkers avoid the area. Probably, that is the reason why offbeat travelers prefer winter trekking. Lesser number of tourists makes trekking through Nepal a wonderful experience.
With suitable protective gear and some early planning, winter trekking through Nepal can be an affair to remember.
Why trek during winter?
With the least tourist footfall, trekkers can explore the region without much hindrance. You can explore the hinterlands and remote areas, and stay at some offbeat destinations soaking in the beauty of the snow-capped mountains. Also, the precipitation is comparatively less.

Snow-capped Mountains, Nepal in Winter
Areas where trekking can be done:
Contrary to popular belief, trekking to Everest Base Camp (EBC) is permitted. Although, the trek is challenging it is equally thrilling. Apart from that, you can explore the scenic Langtang Valley, Gosaikunda and Helambu in the winter trekking season.
Things you will need for trekking in Nepal
For a hassle-free trekking expedition to Nepal, you will have to remember a few things:
1. Take suitable precautions for avoiding Acute Mountain Sickness (AMS)
2. During bad weather conditions, it is important to search for shelters
3. Wearing the right clothing to keep yourself warm and dry
4. Prepare a shelter kit that includes a sleeping bag and tent
5. Carrying high-calorie food
6. Carrying Iodine tablets for water purification
7. Hiring an experienced guide
8. Carrying a map, GPS positioning system, and compass for navigation
9. Talk to locals to understand weather and stay updated regarding the potential hazard
10. Instead of solo trekking, opt for trekking in pairs or with an experienced guide
Nepal is an interesting destination, which offers so much more to the travelers. Starting from dynamic cultural heritage to exotic snow-capped mountains, the country is has an astonishing diverse landscape that has something to offer to all its visitors.
You may like:
6 Best Destinations for Nepal Trekking Season
Traveller's Guide to Trekking in Nepal Himalaya
Find the Ultimate Guide to Trekking
How to Organize the Best Khopra Danda Trek in Nepal
6 Short Treks in Nepal You Should Not Miss
An All-inclusive Story on Ghorepani Poon Hill Trek
Tibet to Nepal is One-of-a-Lifetime Journey