Reaching the Himalayan Foothills by India to Nepal Train
Want to make a quick gateway to Nepal during the upcoming weekends? Nepal is an easy visit and a memorable one as well if planned the right way. It depends, however, how prepared you are with your vacay plans to Nepal, how much you are willing to afford, and how you are going to route the entire trip. To cut it short, India to Nepal train journey is the most convenient as well as most economical way to travel to Nepal. However, you can always choose from by air options and on road travel as well.
Travelling to India to Nepal:
Nepal is accessible from India via air, train and on road transports. It is to be noted that Indian citizens don't require a visa to enter Nepal, though foreigners can obtain a Nepal tourist visa on arrival. If travelling by air, Indian citizens must show a valid passport or Voter ID when checking in as well as immigration. (Showing Aadhar Card, alone, isn't a satisfactory form of identification.) If crossing the border by overland journey, other forms of government-issued identification can be used at border crossings.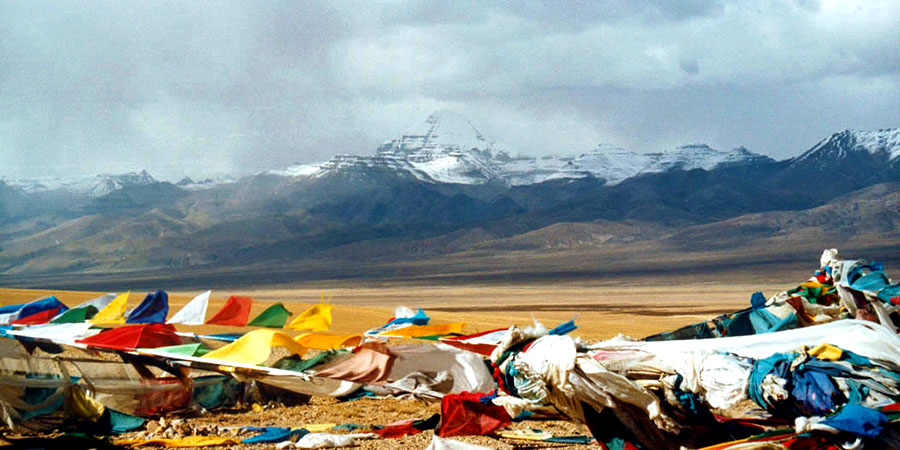 Mt. Annapurna Base Camp, Neapl
Nepali tourist visas are also available from immigration at land border crossings from India that are open to foreigners. You would need your passport, passport-sized pictures and foreign currency (there are some crossings that may ask for US dollars as payment mode).
Railway Scenes in Nepal
The Nepal Railways Corporation Ltd operates railways in Nepal. It maintains and operates two railway lines in the country – the Raxaul–Sirsiya and the Jainagar–Janakpur.
Raxaul–Sirsiya line:

6km (3.7mi) line from Raxaul, India to Sirsiya Inland Container Depot near Birganj, Nepal. The route is mainly used for freight transport.
Jainagar–Janakpur line:

28km (17mi) line from Jaynagar, India to Janakpur, Nepal. The line is used for passenger transport.
Pro tips: Kathmandu, the capital city, has no railway link!
India to Nepal train

Travel to Nepal from Delhi Train Station
Travelling from Delhi to Kathmandu is the most economical way. As of now, the most convenient train route is the direct train from Delhi to Kathmandu that began operation in 2014. It takes around 31 hours to take you to Kathmandu.
Another is the train route originating from Jainagar, India to Janakpur, Nepal. From Janakpur, you can hire cabs to reach Kathmandu in 6 hours.
You can also go to Nepal from Gorakhpur if opting for train route. The journey begins at Gorakhpur, Uttar Pradesh and takes you to Kathmandu, Nepal. You can reach Gorakhpur from Delhi via several trains including - Sapt Kranti Superfast Express (12558), Bihar Sampark Kranti SF Express (12566), and SHC Garib Rath (12204). Approximate duration of the journey is around 11-13 hours to cover the distance. The train fares vary from 510 rupees or $ 7.615) (sleeper classes) to 3,475 rupees or $ 51.893) (AC coaches).
Pro tip: Do make sure to board the train early in the morning, as the duration required to reach from Gorakhpur to the border is around 3 hours.
India to Nepal Train Routes:

Name of the train: Amrapali Express
Train number: 15708
Departure time (from Delhi): 3:30pm
Arrival time (at Gorakhpur): 5:45am

Name of the train: Sapt Kranti Superfast Express
Train number: 12558
Departure time (from Delhi, Anand Vihar): 2.40pm
Arrival time (at Gorakhpur): 3.50am

Name of the train: SHC Garib Rath
Train number: 12204
Departure time (from Amritsar Jn): 4:30am
Arrival time (at Gorakhpur): 12:05am
Upcoming Trains That Are Under Construction or Have Been Planned and Yet to Be Active:
• Janakpur–Bardibas: The running Jaynagar–Janakpur line is being extended further to Bardibas from Janakpur.
• Raxaul–Kathmandu: In an agreement between Nepal and India to construct a railway line linking Raxaul with Kathmandu, Chobhar is identified as the terminus of the 113km (70mi) long railway line.
• Lumbini–Hetauda–Janakpur: Planned to be the first East-West Railway in Nepal.
• New Jalpaiguri (India) – Kakarbhitta (Nepal)
• Jogbani (India) – Biratnagar (Nepal)
• Nautanwa (India) – Bhairahawa (Nepal)
• Nepalganj Road (India) – Nepalganj (Nepal)
Things to Remember While Travelling by India to Nepal Train:
a. Documents Required
Travellers must have their valid passport and Visa with them during the journey. To explore Nepal, Indians and Nepali travellers must carry valid photo-identity proofs like their voter identity card or the passport.
b. Packaging
It is suggested not to carry valuable stuffs like jewellery, hard cash, or other precious belongings. Travel with only the things that you might need while travelling to Nepal.
c. Restricted Articles
Objectionable articles like match-boxes, poisons, fluids, compressed gas, acids, inflammable or explosives and anything else that are prohibited by law shouldn't be carried in India to Nepal train.
d. Violation of Law
Upon violating the laws, the law of the nation has every right to judge him/her.
Passenger Railway in Nepal
There is only one functioning Nepalese passenger railway in Nepal. This narrow gauge railway runs on a stretch of 59km (36.7mi) between Janakpur (Nepal) and Jainagar (India). Both the places are close to the border between two countries, and the train runs on 2'6" gauge.
Other Modes of Transport from India to Nepal:
a) Delhi to Kathmandu by Flight
Don't mind spending extra if the quickest and easiest way to travel is what you are looking for – go for flights to Nepal. You can avail both low cost and full service airlines operating from Delhi to Kathmandu route, with the facility of departures throughout the day.
Flights including Air India, IndiGo, and Royal Nepal Airways run their services everyday and the prices are quite competitive reaching as low as 5000 INR including tax for the cheapest fare. The flight duration is about an hour and a half roughly.


b) Delhi to Kathmandu by Bus
The Delhi Transport Corporation runs a direct bus service from Delhi to Kathmandu that departs daily at 10 am from Delhi Gate. The luxury Volvo bus takes around 30 hours and the one-way fare is something around 2,300 INR. There are options for private buses too, though the charges are high and the working condition is not that great.
c) Delhi to Kathmandu via Banbasa Border Crossing
This is the most picturesque route and the quickest way from Delhi to Kathmandu if you have your own car. The best route to take is via Banbasa in Uttarakhand, near Delhi.
Despite these options, the best way to reach Nepal from India is by India to Nepal train. It is worth every penny and every beautiful sight outside your train window!
You May Like:
8 Best Routes for the Train Journey in India
How to Plan for the Best Train Travel in India