Everything You Need to Know about Indian Currency While on Trip
If you are here on this post, you can be assured that you are reading one of the most important things before your trip to India...or during the same! While travelling from one country to another, the foreign land might perplex you in a million ways. And to talk about that, nothing beats the confusion you face while dealing with local currencies – how they look, where to exchange them from, and the billing processes.
Here we go...breaking down money in India, and how to deal with Indian currency while you are on a trip to India. It is going to help tourists explore India.
How to Exchange Foreign Currency When You Are Travelling to India?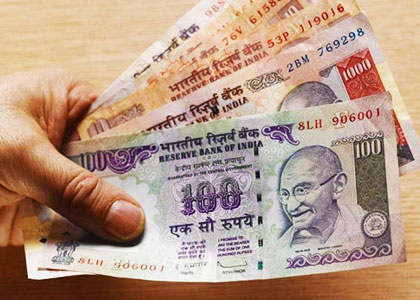 Indian Currency
Irrespective of the country you belong to, or travelling from, you are permitted to bring in foreign currency to India. However, there are certain restrictions imposed on the amount.
You have to declare foreign currency to the Indian Customs Authorities using the Currency Declaration Form if you bring more than $5,000 in cash (or its equivalent in another currency). The same applies in case you are carrying more than $10,000 (or its equivalent in any other currency) either in cash, or forex card, or traveller's cheque.

Currency exchange through banks
It is easy to exchange your foreign currency into Indian currency in Indian banks, all that you have to do is to open an NRO account. The banks offer a walk-in facility to all its NRI clients in the form of NRI banking services. A nominal transaction fee is charged by the bank for this service. You would be asked for identity proof and address proof. In case you carry out a currency exchange in India in this way, the KYC (Know Your Customer) requirements should be up-to-date.

Money exchangers (approved and reliable)
Another trustworthy way to exchange your money in India is through money exchangers that are RBI-approved, and are either an Authorised Dealer Category II or has a Full Fledged Money Changers licence. The major advantages of these money-exchangers have over banks are that you don't have to have an account registered with them to sell your foreign currency. All you need to show are certain documents to verify your NRI status.

ATM transactions
This is among the simplest means of currency exchange in India. You use your ATM Debit Card of the country of residence to withdraw the required amount. An exchange rate transaction fee as well as a service fee is usually charged by the banks when using your ATM card overseas.

Direct money transfers
Banks do offer the facility to transfer direct funds to your home country before commencement of your travel. The most effective way to do the same is via Net Banking and Mobile Banking.

Comparison of exchange rates
It is extremely important to compare the exchange rates and service fees charged by the banks and money changers – this is to get and evaluate the best value for your currency.

Documentation
While exchanging foreign currency through your bank or any money changer, you are required to provide the KYC documentation. RBI has instructed all banking institutions and authorised money changers to ensure the customer's identity and address proof.

Documents required for sale of foreign currency in India:
• Indian passport (obligatory for any transaction over INR 25,000)
• PAN card
• Aadhaar card
• Copy of driving license
• Overseas address proof (utility bill, foreign driving licence, etc.)

Knowing Indian currency:
• 5 Rs bill (also a coin) = 8 cents
• 10 Rs bill = 15 cents
• 20 Rs bill = 31 cents
• 50 Rs bill = 77 cents
• 100 Rs bill = $1.55
• 500 Rs bill = $7.76
• 2000 Rs bill = $31.06
• Coins: The smallest denomination is 1 Re, and the largest, 10 Rupees, (worth 15 cents).
A Visual Introduction to Indian Currency:
Rs. 10 – A Ten Rupee Note
Hindi – Dus Rupaya
The 10/- note was one of the first notes introduced by the Reserve Bank of India as a part of the Mahatma Gandhi Series in 1996. A Ten Rupee Note depicts the country's cultural heritage with a motif of Sun Temple, Konark on one side, and Gandhi's image on the other. The base color of the note is chocolate brown and the dimension of the same is 123 mm × 63 mm.
Rs. 20 – A Twenty Rupee Note
Hindi – Bees Rupaya
The new Indian currency twenty rupee note is green-yellow color (earlier it was reddish pink) and is sized in 147 × 63 mm dimension featuring a portrait of Mahatma Gandhi with a signature of the governor of Reserve Bank of India.
Rs. 50 – A Fifty Rupee Note

Hindi – Pachaas Rupaya
The note has a depiction of Hampi with chariot on the reverse, depicting the country's cultural heritage. The base colour of the note is fluorescent blue and the dimensions are measured at 135 mm × 66 mm.
Rs. 100 – A Hundred Rupee Note
Hindi – Sau Rupaya
With a base color of lavender (previously blue-green) and a motif of Rani Ki Vav (Queen's stepwell) on the reverse side, a hundred rupee note is sized at 142 mm × 66 mm.
Rs. 500 – A Five Hundred Rupee Note
Hindi – Paanch Sau Rupaya
The banknote of 500/- features Mahatma Gandhi on a stone grey colored base with the observe side featuring Ashoka Pillar Emblem, with a signature of the governor of Reserve Bank of India. It is 66mm x 150mm in size.
Pro tip: Do not accept any 500/- banknote which are green-yellow in color, as those are banned and rejected since November 2016.
Rs. 2,000 – A Two Thousand Rupee Note
Hindi – Bees Hajaar Rupaya
This is the highest denomination of Indian currency. The note is colored magenta and measures 66 mm × 166 mm. The observe side features a portrait of Mahatma Gandhi, the Ashoka Pillar Emblem, and the signature of Reserve Bank of India Governor. The reverse side features a motif of the Mangalyaan, (India's first interplanetary space mission), and the logo and tag line for Swachh Bharat Abhiyan.
Keep the guideline handy, and if possible get it printed. Make sure to get the currency exchange done from reliable place, banks or certified money-exchangers. Also, ensure the banknotes you are accepting from vendors are all genuine.
Have a safe journey and a great stay in India.
You May Like:
How to Plan an India Trip: 6 Steps