Accommodation in Egypt
Staying in Egypt has to be one of the most important factors that a tourist needs to see before visiting. However, various options based on your budget and preference can be found. Whether you are visiting with family or solo, the extended options will be of great help. Here is what you can expect from Egypt when it comes to accommodations.
If you are planning to visit the tourist centers, then the options of accommodation in Egypt will be endless. However, equal opportunities in other cities are available with just some limitations, starting with luxury palaces to home stay regardless of seasons. The accommodation facility is extremely rich in cities like
Cairo
, Nile Valley, or Sinai that tourists can find a suitable stay under their range even the peak seasons.
Major Accommodations
Hostel
The fact that all the chilled out hostels are far from the action area, the most suitable hostel options are found in Cairo, Sharm el-Sheikh and Ismailiya. If you are willing to cover the distance and invest less on accommodation, then this place can be your savior. To give you better information, you can also try the twelve official youth hostels in Egypt but it comes with many limitations. The hostels have day time lock-outs, nighttime curfews, and separation for men and women.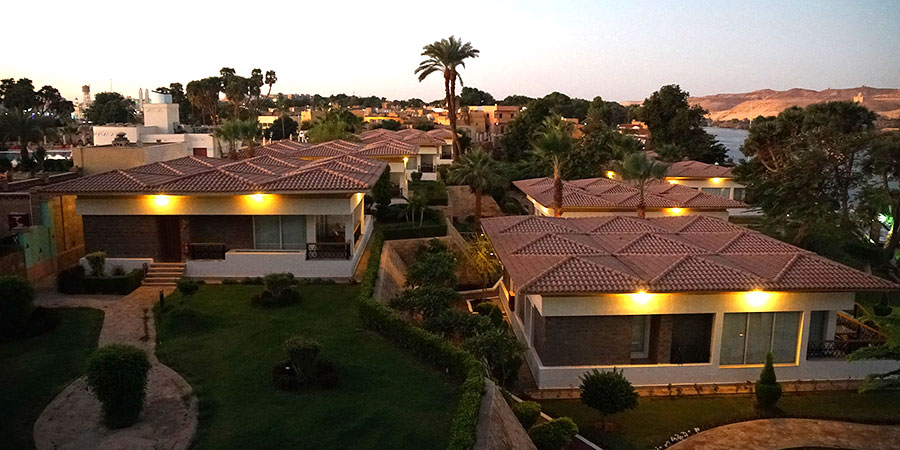 Hostels with Nighttime Curfews
After listing such profound things about the official hostels, you might want to settle for the private hostels, so you must know that it will probably demand a hosteling International (HI) card. The rules of these hostels also constantly change, but overall this option has a future.
Camping
There are two types of campsites, the usual ones are mostly preserved for the Egyptian families on the coast and have fewer facilities. However, the camping sites that are attached to the hotels are comparatively better with more facilities. These campsites offer facilities like ready-pitched tents, camp beds, along with a hotel toilet and shower facility. Camping also requires permission, if the beach property is attached to any hotel you are at, then it's perfectly fine. But some beaches are mind or regularly patrolled by the military, in that case, be careful before pitching.
Hotels
When it comes to hotels, the Egyptian hotels are classified in categories with star ratings, where one-star to five-star is Deluxe, everything below is unclassified and pension which budget travelers mostly consider.
1. Deluxe
The name suggests that the surrounding is mostly modern, with all the luxury facilities like swimming pools, bars, air conditioning, restaurants, and other basic facilities.

Deluxe Marriott Hotel in Egypt
2. Four-Star Hotels
The four-star hotels are more cheerful and alive; the facilities are more or less the same as the deluxe, excluding pool and a few others.
3. Three-Star Hotels
This third category are mostly the odd gems and tourists with a deep love for history and heritage stay in such gems. The accommodations are most 1970's style towers, where facilities are not very reliable.
4. Two- and One-Star Hotels
You will have to survive on fans and not expect air conditioning; the structure is mostly cool, with high ceilings, balconies, windows and a good view across the street. Some of the hotels in this category have been declared pension because they provide fewer facilities, but you can expect a friendly ambience.
Minor Accommodations
Bread & Breakfast
A bed and breakfast also known as B&B is a small establishment that offers overnight accommodation with breakfast facility. It is mostly found in private families that have a maximum of eleven room and minimum six. It is one of the cheapest accommodations in Egypt but serves the purpose right.
One of the other answers to your question about where to stay in Egypt can be Nile cruises. It does come in different ranges and levels; you will have to do a lot of research before booking the cruise. All the facilities are mostly included in the cruise.

Luxury Cruise Ship on the Nile River
Read More about Nile River
3 Informative Things about Accommodation in Egypt
• A resort person will find more accommodation for their liking close to the cities that are along the coast like Sharm el-Sheikh. They have a luxurious setup and are most suitable for celebrities, businesspersons, and anyone wanting to spoil themselves with luxury for a few days.
• In the tourist hotspot like Cairo or Luxor, you will come across varieties of accommodation types. The fact is that these cities receive maximum tourists in all seasons, and they have arranged for various facilities.
• People who are looking for budget accommodations must plan for visiting Dahab. This nearby neighbor has better budget accommodations and hostels along with a very intriguing vibe.
Finding the Best Prices
The trick to finding the best price is to negotiate hard. No matter where you are at, just remember to bargain because everything in Egypt is negotiable. Remember to regularly check the website of the accommodation because some last-minute booking in the middle of the week can get you lower price bookings.
Another important thing to remember is that the accommodations will deny any currency other than Egyptian pounds because it is illegal. Few of the higher-end hotels might insist on it, but be careful to involve yourself in anything that smells trouble.
People taking to visit the off the beaten tracks might fact issues with accommodations, in that case, find decent guest houses or carry your camping arrangement along. The upmarket accommodations are much cheaper if booked in the reservation, the priced are higher when you simply show up looking for a place to stay.
Read More about Average Egypt Trip Cost on Accommodation, Visa, Food, Transportation...
Conclusion
The country is oozing with accommodation options. With some of the great places rich in history and characters, you will love every inch of Egypt. Some hotels are just according to the taste of the tourists, with better set up across the Nile River or the great pyramids. A comfortable accommodation makes the journey even more memorable, and that is exactly what we want for you. May you find a suitable place to stay with a heartwarming view and pocket-friendly price.
You May Like:
Things to Know before You Go Visiting Egypt
Budget, Mid-Range & Luxury Hotels in Hurghada