Accommodations in Cairo: Where to Stay in Cairo
Before you hit the road or even decide to visit
Cairo
, the first thing to pop up in your mind is where to stay in Cairo? Or what are the best areas in Cairo? Well, you are certainly not alone in this because almost every tourist thinks the same way. As it is hard to find a suitable place in a new city and even worse when you have various options to confuse you. Let us make it easy for you and divide this article into two parts to give you better access to things.
First, we will discuss types of accommodations in Cairo you can select as an answer to your question about where to stay in Cairo. Second, we will mention some of the best areas to stay in Cairo. All these information are based on an extensive survey from various regular and celebrity travelers.
Type of Accommodation to Select
Now, if you are new to Cairo and travelling for the first time, you have to make sure, you will need some simple yet suitable accommodation types. We selected the three most important and highly preferred accommodations in Cairo.
1. Bed and Breakfast
The name has reflected the kind of arrangement this accommodation offers, you get a roof over your head that are mostly run by local families to earn a livelihood. Most of the main towers have cheap guesthouses that offer clean rooms, food, and safety. If you are a fussy person when it comes to hygiene, you can bring your own linen and towels. This is considered a cheaper mode of accommodation in Cairo, which is mostly concentrated in Downtown.
2. Camping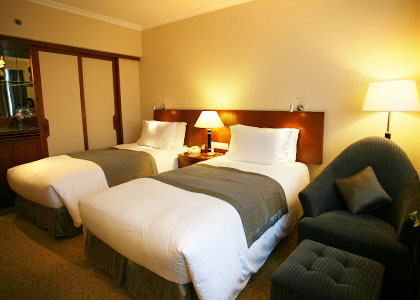 Hotel in Cairo
Did you hear about this one? Camping is fun, affordable and you have tons of options for camping. There are great places to enjoy under the sky with a hot cup of Turkish coffee, you will find budget style resorts offering great camping trips to the Western Deserts. However, you need to be careful while camping and mingling with people you don't know much about to practice maximum safety.
3. Hotels
Cairo is filled with luxury and budget hotels, and resorts, but the question is, will you be able to afford it? Tourists often backpack in Cairo, and they want to have cheap accommodation in Cairo to avoid overpaying. However, now that we are talking about hotels, you will get guesthouse with classy character, historic hotels, and eco-lodges. The hotels are graded under 1 to 5 stars; however, the hotels are working on improving their services to the standard to other developed countries.
Best Areas to Stay in Cairo
1. Downtown
The downtown is known as an ancient elite area and it was built in the 19th century by a French architect during the rule of Khedive Ismail. You will find this place to be busting with history and a modern mix of architecture, this place is a hub to find cheap places to eat and relax and it also has some popular attractions close by, like the
Egyptian Museum
is just 2 min drive from downtown, and bazaar markets to help you find classy souvenirs.
2. Zamalek
Consider this area to be the home for the rich and wealthy, it holds a very prestigious reputation and has various attractions nearby including the shops, boutiques, restaurants, and places of entertainment. The weekends in these locations are crazy because people crowd around to shop, eat and enjoy the classy environment of this place. However, you are going to find some great budget-friendly hotels and agencies that will hook you up with camping trips at the best price. If you visit this location, visit the Cairo Tower because it happens to give a brilliant view of the capital.
3. Maadi
You will be able to enjoy Felucca rides to let you explore the beautiful landscape this place has to offer. This beautiful district has a surrounding full of greenery and dreamy scenery to lure more people to select this area for their accommodation in Cairo. This is area is also among the rich and famous and are mostly occupied by the expats. Along with you will find some great restaurants and budget hotels to spend a peaceful time in Maadi. You will love the combination of low-rise building and ancient villas that radiates history and beauty all together.

Stay near the Pyramids
4. Pyramids
This location is for pyramid lovers. If you want to wake up to the gigantic size of the pyramids, then choose to stay in the Pyramid area, also known as Haram. Undoubtedly, the Pyramid area is a location in Giza to give you a panoramic view of the ancient beauties. The Pyramid district is very close by to Memphis, Dahshur, Saqqara, and you will be able to travel easily for sightseeing. (See also
Giza Pyramids
)
5. 6th of October
Seems like a date, isn't it? But the place is wonderful for people who are willing to visit some library, universities, and residential compounds to explore the real beauty of a city. This area is dedicated to schools, hypermarkets, hospitals and other things. This area will also be perfect for accommodation Cairo if you love visiting great cafes and restaurants in your visit to the city. They have budget hotels and some camping sites nearby where you can choose to do whatever you want. You will often find Egyptian families spending time in this area.
These accommodations in Cairo are sorted based on all the relevant details we could get from fellow travelers. You will love the food, the comfort, and charges for these areas, as most of them are budget-friendly. Just stay away from the elite area or go for it if you are looking forward to some luxury.
You May Like:
Top 6 Cairo Airport Hotels Accommodation in Egypt Best Restaurants in Cairo Nightlife in Cairo