12 Outdoor Destinations for Adventure Tourism in India
If you like to enjoy a comfortable environment, India is definitely not a suitable destination for you to travel to. Unlike regular travel destinations, India is a paradise for adventurers. It has many charms, such as fantastic castles, lively bazaars, countless spices and mysterious religions. And rich outdoor extreme sports and adventure tourism in India are stimulants. India has many adventure destinations waiting for you to experience, such as trekking, rock climbing, mountain biking, white water rafting, snorkeling, wild camping, paragliding, and jungle or desert safaris and so on.
1. Trekking in the Mountainous Himalayas
With its unique combination of nature and culture, India's trekking route attracts a large number of hikers. Mountainous Himalayas is one of the best India adventure destinations.

Recommended Route: Trekking along Har Ki Doon

Days: 6

Walking Distance: 80km

Best Time: late June to early September

How to get there: Take the Shatabdi express train at Indira Gandhi International Airport to Dehradun, capital of Uttarakhand. Then take a bus and travel about 160 kilometers north to reach Govind Pashu Vihar National Park.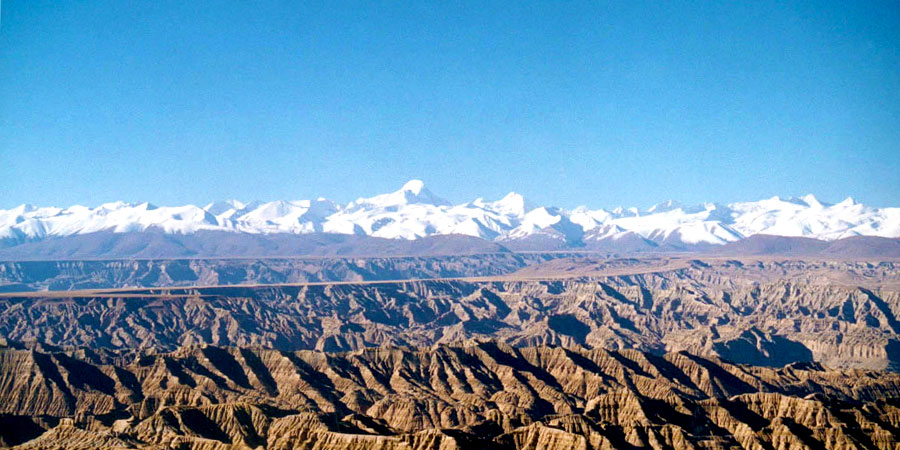 Trekking in the Mountainous Himalayas
2. Skiing in Gulmarg of North India
As India is located in South Asia, it is hard to connect it with top ski resorts when it comes to skiing. Gongma has become the best ski resort in the world due to its location in the region with the heaviest snowfall in the southern foothills of the Himalayas. The ski resort, one of the best choice for adventure tourism in India, is located in the Pir Panjall Mountain in the Himalayas, with annual snowfall reaching 8 meters. The Apherwatll from 2,500 meters to 4,000 meters above sea level is an excellent natural ski resort. It may not be suitable for beginners, but it will bring great satisfaction to seasoned mountain skiers.
3. Rock Climbing in Parvati Valley, Himachal Pradesh
Rock climbing is loved by more extreme sports enthusiasts nowadays. Parvati Valley is a valley with a lot of rocks and it is why rock climbers make there the first choice to climb in Himalayas. Many protruding rocks ensure the smooth progress of rock climbing. In addition, the mountains are surrounded by beautiful alpine flowers and grass, which makes climbers can also enjoy the beautiful scenery. Rock climbing expeditions are often held here, so it is a paradise for backpackers.
4. River Rafting Adventure in Ladakh
Drifting is one of the most popular adventure tour in India. Ladakh has various extreme sports. Drifting on Zanskar is the most difficult but exciting journey. It usually takes a week to drift here and camp out in the primeval forest. Participants must have received formal drifting training, and the whole drifting plan must be formulated by a reliable professional organization to ensure safety.
5. Camel Safari in Thar Desert
When enjoy India adventure tour in Thar Desert, you must not miss riding camels. Imagine you are in the endless rolling desert, riding on a camel's back, crossing countless sand dunes and exploring the unknown ahead with your companions. That will be an unforgettable memory in your life.
| | |
| --- | --- |
| Camel Safari in Desert | Enjoying Riding Camels in Endless Desert |
6. Bungee Jumping and Rafting in Rishikesh
Rishikesh is located at the entrance of the Himalayas, surrounded by mountains on three sides. Jumping from India's first fixed bungee jumping platform, you can enjoy a few seconds of "free fall", appreciate the trees and grass in Rishikesh, and exercise your courage and willpower. Professional guides will provide guidance and help to ensure the safest and most exciting experience for you. After bungee jumping, experiencers can also obtain a "Dare To Jump" certificate.
The Ganges River, which flows through Rishikesh, is clear, blue and fast flowing. It is definitely an excellent place for drifting. Drifters can choose several different voyages from 9 km to 35 km. Drifting along the way through the valleys, jungles and rocky beaches. While enjoying the passion brought about by outdoor sports, people can feel a very different side from the Ganges in their impression.
7. Surfing, Water Skiing, Parasailing, Diving, Fly board… in Goa
When it comes to India adventure destination for water sports, Goa may come to mind first. Surfing, water jet skiing and paragliding are traditional seaside choices. You can kayak on the Aguada river, drift on the Mandovi river, and regularly drift on the Valpoi river. No matter which activity you choose, you will leave Goa after grasp a new skill.
8. Scuba Diving & Snorkeling in Havelock Island, Andaman
Andaman Islands has many of India's best dive sites. A large number of fish schools, lush coral reefs and primitive ecology make it an excellent place for diving. The peak diving season is from November to April of the following year, of which February and March are the best diving months, while the monsoon usually makes diving unavailable in June and July. And the average water temperature is 28℃/82℉.
9. Wildlife Safari in Jim Corbett National Park, Uttarakhand
Corbett National Park is India's first national park, located in the UttarPradesh Himalayas along the Ramganga River. It is now famous for watching wild tigers, where 100 wild Bengal tigers live. There are also abundant wildlife resources, with more than 50 species of mammals.
| | |
| --- | --- |
| Wildlife Safari by Jeep | Wild Tiger in Jim Corbett National Park |
See more: Best Places to Watch Wildlife in Jaipur
10. Paragliding in Bir Billing, Himachal Pradesh
Paragliding is an extreme sport in the air. Bir Billing is one of the hottest Paragliding place in India. Bir Billing successfully held the paragliding world cup in 2015. Many paragliders from 140 countries took part in the competition. There are professional coaches to ensure all safety measures during your paragliding, so you do not need to worry too much even if you are a green hand. In addition, Solang Valley and Manali are also resorts for Paragliding.
11. Sky Diving in Mysore, Karnataka
Sky Diving is known as "the sport of the brave" for its excitement and challenge. Mysore is the best India adventure destination for sky diving. You do not need to worry much even if you have never had any diving experience. You will be trained for 2 hours and then jump together with your coach. You will jump from an altitude of 12000 feet, and open your parachute and land safely after about 40 seconds of free fall. Remember do not drink alcohol or take any recreational drugs within 8 hours before diving.

Durations: 3-4 Hours

Age: Over 18 years old.

Weight: Less than 100KGs
Go to Jaipur for a real hot air balloon adventure tour in India. There are very professional hot-air balloon teams to serve you. You will follow experienced pilots to cross splendid castles, lofty mountains and ancient villages, and you will have a panoramic view of the beauty and charm of the whole "pink city".
See More:
Adventure Places in Delhi – Top 10 Picks for Thrilling Activities