9 Most Useful Vietnam Travel Tips for First-time Comers
Vietnam is a tiny and, till lately, was not a very tourist-friendly country in Southeast Asia. Several mountain ranges surround it on the west and the South China Sea to the east. The country is getting known for its stunning beaches, mighty rocks and crags, and the tourism has seen a high rise recently.
You will find the Vietnam Ancient ethnic minorities in huge population, towering limestone karsts and rolling rice terraces which constitutes the mountainous north. Whilst the country is small, its unique long, and thin shape mean it enjoys an incredible variety, at least by Asian standards. Southern Vietnam, on the other hand, is described by steaming deltas, fairy tale islands and some of the most elegant metropolis that rivals any of the world's greatest cities. Central Vietnam is famed for its historic towns with UNESCO status, white-sand beaches, and the most sophisticated and delicious cuisine in the country.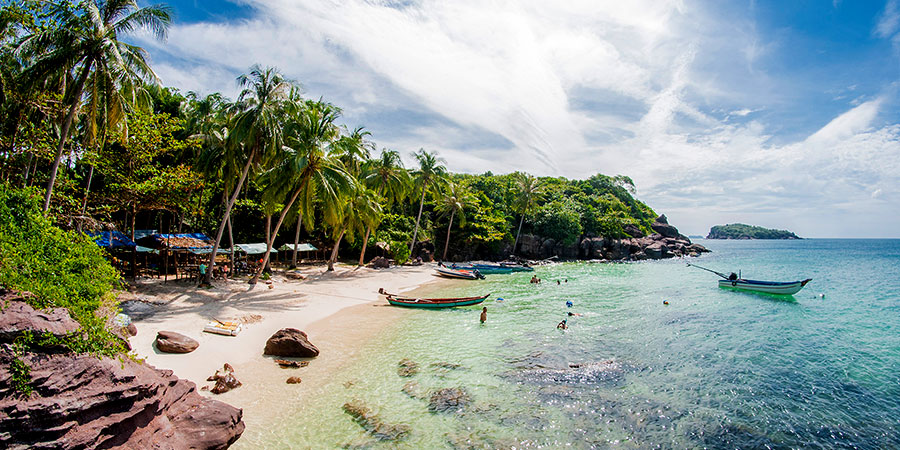 Charming Beaches in Vietnam
We created this traveller's guide to help you with your first-ever Vietnam travel. From dining, shopping and other outdoor fun things to do, keep this list handy to not miss out on any of the best bits. Each will show you only a few of the top picks in each area. Apart from the list of favourite destinations, there are some practical points you must not miss out.
1. When should you visit
Choosing a suitable time for your trip might be the first thought you have while planning your journey. In Vietnam, there are three main parts - the North, the Center and the South and strangely, each of these zones have different weather. Thus, the ideal time to make a trip to the country is from December to April.
July and August is the season for worst storms and rains which can negatively affect your trip. There might be some sudden cancellations or abstain orders on some excursions due to adverse weather conditions.
The rainy season in the South is from May to October.
June, July and August also mark the superhot summer.
Read More: Best Time to Visit Vietnam
2. Avoid long queues at VOA
It can be exhausting as your first step to Vietnam travel, especially with kids or senior. Also, if you're applying for a Vietnam visa, know that on weekends or holidays the lines for VOA stamp at the airports might take a lot of time. To avoid this inconvenience or the blunder of standing at the wrong lane, be informed that the visa desks are always located before the Immigrant Control.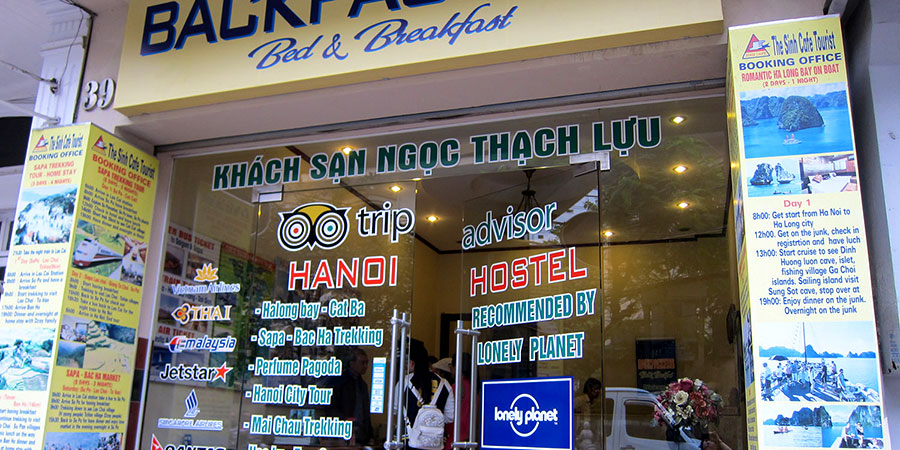 Consult Travel Agency if You have any Questions
There are two areas there - one for visa before arrival applicants and another for Visa on Arrival applicants. Check again if the counter says "Visa on/upon Arrival" or "Landing Visa".
That being said, your travel agent can help you get the stamp in minutes with an extra fee.
Read More:
All Your Queries on Vietnam Visa Answered
3. Be clear about the currency
The currency of Vietnam is Dong. As you reach Vietnam, you can exchange cash in the airport or banks. Please remember to keep the notes intact. So with dollars; do not produce stained or soiled notes, as it might not be accepted.

ATM on Vietnam Streets
Hotels and modern convenience stores have POS for those who use cards, but cash is most commonly used.
Visa and Master Card are the most common type of cards, but you can also use Amex or JCB. It is better to verify with the seller before buying or using service if they accept credit/debit cards.
4. Don't let the size of the country fool you
It's difficult to realize how huge and spread out Vietnam is until you hunt for directions on Google Maps. To give you an idea, a train ride between Ho Chi Minh City and Hanoi is 1700+km-long and needs approximately 35 (!) hours.
Getting to destinations always takes longer than you expect in Asia and this is particularly accurate in Vietnam. So plan respectively and make sure you don't more than you can chew!
5. Safety guides
Wondering how to overcome all the risks that might happen during your first time Vietnam Travel? The concern is more if you are travelling with children.
The traffic and petty crimes can spell difficulties for tourists. But the Vietnam is a relatively safe country to travel and has friendly people, strict gun law and almost no threat of terrorist act.

Keep your belongings closed in a crowded place
Beware in big cities like Hanoi and HCMC and keep your bags and camera in front of you. Do not dress up in too much bling.
Keep your belongings closed, secured while travelling on a public transport train, bus, or ferry.
6. Affordable
Vietnam travel has gained so much popularity in recent years because of its affordability. In fact, it is one of the cheapest countries in the whole of Asia when it comes to travelling. Hotels, transport, meals, refreshments, drinks and even souvenirs staggeringly cheap compared with other Asian destinations, even covering the notably affordable countries such as Thailand.
7. Street food hygiene
Street food in Vietnam
is really delicious, diverse and cheap. It takes a specialist to identify which food is absolutely safe. Vietnamese love to eat on the streets and drink coffee on the sidewalks. Nevertheless, there are simple rules you can include on when exploring this country's vibrant street food scene. All of these about a long and old cuisine culture appear to be enthralling to many westerners; however, being careful is always advisable.
8. Taxi Companies
Taxi scams are forever a nightmare of any tourist. It is recommended you only to use and choose the cab companies that have a transparent logo, phone number and meter. There are app-based car rentals such as Uber or Grab to reduce the risks.

Choose a Reliable Taxi When Visiting Freely
9. People on the street are friendly
One of the biggest takeaways of Vietnam travel is the smile of its people. The Vietnamese are particularly friendly, kind, and giving. It's incredible to start the day with bright smiles on the faces of those you quietly pass on the street.
You May Like:
10 Must-known Facts about Vietnam before You Go
Things to Know about Vietnam before Your Travel
11 Interesting Facts about Hanoi