Koh Rong Samloem, Cambodia – Plan Your Next Holiday!
Have you ever desired to spend a holiday on an island? The excitement of an island holiday is never less. With fancy beachside bungalows to tranquil white-sand beaches, palm trees, quiet environment and fresh breeze from the ocean. Doesn't it sound like a dream destination? Now imagine this all at an exciting price. Yes, we are talking about Koh Rong Samloem in Cambodia.
If you are planning to visit Koh Rong Samloem during your next vacation, then you must read till the end.
Things to do in Koh Rong Samloem
When you are in Koh Rong Samloem, you have more than enough to do. Here is a comprehensive list of what you can do while you are enjoying nature at Koh Rong Samloem.
• Enjoy quiet time at the beach - You may have witnessed many sea beaches around the world, but this one is a must-visit. Koh Rong Samloem was announced as one of the best beaches in Asia. Take out some time to enjoy the white sands and the turquoise ocean expanded over miles in front of you.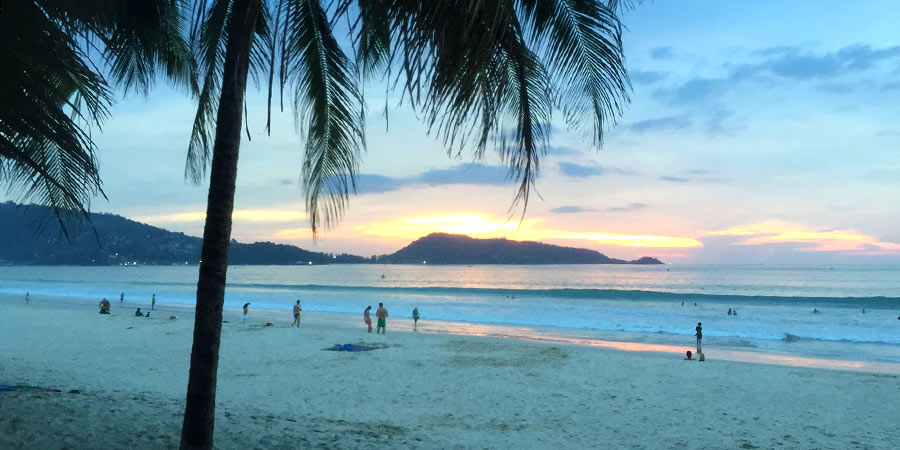 Enjoy the White Sands and the Turquoise Ocean
•
Go snorkeling
- If you are a water sports lover, then go snorkeling while you are at Koh Rong Samloem. The crystal-clear water gives high visibility inside the water. Take the help of a local guide to go snorkeling if you are not a pro at it.
•
Scuba Diving
- As it is an island, there are more than enough water sports you can explore. If diving is not enough for you, then you can choose diving under the water. There are Cambodian diving groups that offer professional diving services.
•
Go kayaking
- While you stay in a beach resort in Koh Rong Samloem, a lazy Kayaking might be your forte. Hop among the sister islands and explore the world of islands as you row your Kaya from one place to another.
•
A good place for biking
- If water sports do not excite you, then go for bike rides. Koh Rong Samloem offers a lot of so-called unexplored beaches that can be explored by bikes. You can take a local guide or just hire a bike of your own to explore lush greeneries amidst the islands of Koh Rong Samloem.
There is a lot more to do than the above-listed activity in Koh Rong Samloem. You must be a nature lover to explore most of the things in Koh Rong Samloem. So be it watching a sunset or hopping islands, Koh Rong Samloem offers them all.
Places to stay in Koh Rong Samloem
Koh Rong Samloem is one of the spectacular white sand beaches that offer a view that will mesmerize your senses. You can find an accommodation of your choice. You can opt from budget-friendly stay options to luxury hotels and bungalows by the beach.
A few of the best-recommended accommodations in Koh Rong Samloem are Sandy Beach Bungalows, OnederzKoh Rong Samloem, Soon Noeng Resort, etc. You will be amazed to know that even the top accommodations in Koh Rong Samloem are mostly available for less than $40 per night.
There are great options for backpackers as well. If you are not looking for a whole bungalow, then you might rent a room or a hostel which will cost your something around $6 per night. Yes! You have read it right $6 per night.
But it is suggested before booking a hotel you must mark your priorities. For example, for some, it is essential to get a hotel on the beach and for some, they need a bungalow. For many others, they want a lively atmosphere where there is enough room to party and to mingle with others. There are dozens of options for every traveler in Koh Rong Samloem.
How to reach Koh Rong Samloem from Sihanoukville?
Sihanoukville (SOK) is one of the airports that you can use to reach Cambodia. The distance between Sihanoukville and Koh Rong Samloem is 24 kilometers (15 mi). But the twist is Koh Rong Samloem is an island and therefore you need to take a ferry ride to reach the beautiful island of is Koh Rong Samloem.
There are 5 professional ferry service providers on this route. It may take somewhere around 40 minutes to an hour to reach your destination in Koh Rong Samloem from Sihanoukville. The cost of the ferry ride offered by the professional service lenders is roughly around $25 per person (to and fro). But it may vary according to the season.
While you are sailing to Koh Rong Samloem, you can get your ferry at Ochheuteal in Sihanoukville. You must reach the pier before time to avoid the crowd. It is preferable to buy ferry tickets online before you reach the pier. This will help to avoid long queues.
You May Like:
5 Best Beaches in Cambodia to Enjoy Your Vacations