Otres Beach Cambodia: Things You Need to Know Before Visiting
Otres Beach is one of the favorite places for backpackers and budget tourists and it is also one of the famous rustic beaches in Cambodia. With the old town vibe, you can still feel the charm of the beach that is well nurtured with natural beauty as well as luxury.
It offers old-style huts and extensively cheap food along with a local drink. The beauty of the beach is expanded through miles where you can experience the white sand beach, green stretch of vegetation with relatively less population. Today Ortres Beach has undergone a havoc change. In recent times, Ortres beach is a paradise for both backpackers and luxury tours.
Best things to do on Otres Beach
1. Boat trip
Most boat trips from Otres cost about $15. You will get everything from snorkeling gear, beer and lunch. You can go exploring in any direction you like and also hire a private boat to go out for deep sea fishing!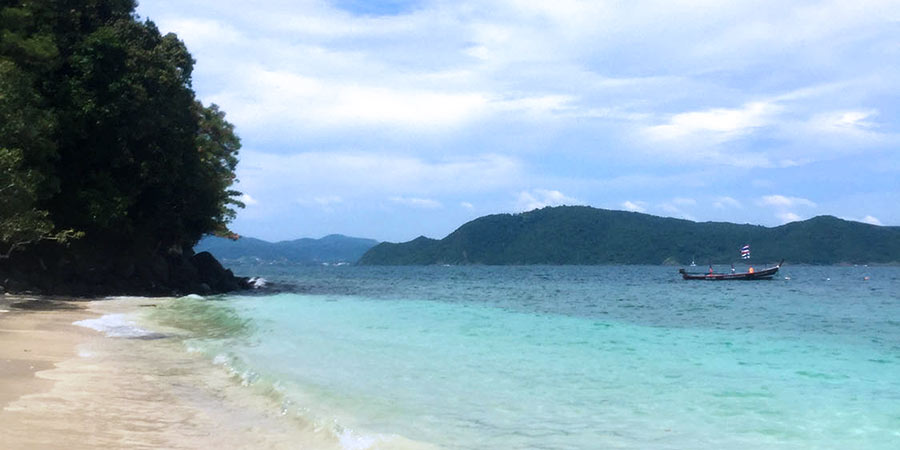 Hire a boat to go out for deep sea fishing
2. Bonfire and picnic on long beach
You just need to grab some beers and food and set up yourself for lovely afternoon. The empty stretch of palm trees and white sand from between Otres 1 and Otres 2 is one of the ideal places to set up your camp. Here you can just soak up the tranquility and silence. One can also hire a guesthouse, where you can have your campfire enjoying your favorite drinks under the beautiful moon light, with lovely music and with any disturbance from anybody.
However, when doing picnic on Otres, make sure you leave all your valuables at your hotel or home. Be certain of locking up your bikes and never ever leave your stuff unattended. You don't want to be get robbed, do you?
3. Visit Kbal Chhay Waterfall
About a 30-minute drive from Otres, there is a mesmerizing waterfall called - the beautiful Kbal Chhay Waterfall. Enjoy the picturesque journey by renting a scooter or a motorbike.
4. Kayaking
Don't you ever miss kayaking when you are on Otres. Want to escape the beat for some additional fun and check out the amazing wildlife that Cambodia has on offer? Just head up the tranquil river and explore the waterways and mangroves of Otres. Looking for more adventure? Rent a Kayaks at Mama Clare's or Pachamama and paddle out to sea where you will ride the waves.
Best place to stay in Sihanoukville
Otres Beach is divided into two parts, Otres 1 and Otres 2. When you are looking for backpacker's accommodation with bamboo bungalows alongside the beach, then Otres 1 is a great option. On the other hand, Otres 2 offers a more relaxing atmosphere with luxury stay options, clean beaches, etc.
Where to stay in Otres Beach?

Luxurious Hotel in Otres Beach
Boho
- It is one of the hostels in Otres Beach which has got a positive review from the visitors. What especially makes these hostels famous is their cheap rates. You can stay here at a charge of $6.50 per night. Along with dorm rooms you can expect clean and spacious rooms.
Wish You Were Here
- A more sociable place is Wish You Were Here hostel. It gives you the option to know tourists staying in the same hostel. The best thing about this hostel is along with dorms, it also offers persona room and bungalow.
The Sunbear Hostel
- Located at a distance of 3 minutes' walk from the beach, this hostel is quite famous among travelers. It is located at a walking distance from the main party area as well which refrains its exposure to loud music, especially at night.
Bungalows in Otres Beach
Mushroom Point
- Have you ever wondered how living in a mushroom would be? Yes, you can live your dream as you stay in Mushroom Point. The standard rooms (wooden pods) offered in this hotel are shaped like a mushroom and the interior is completed with a round bed along with mosquito net.
Chez Paou
- The best part of this bungalow is its old charm. Located just at the beach Chez Paou has vibrantly held back the rustic vibe of Otres Beach even today. With decent accommodation, you can expect a shared toilet facility at the hotel.
Jungle Beach Bungalows - The bungalow is run by Italian owners and offer a treat to the tourists staying here. Lactated at a distance from the beach, the hotel still offers nearby restaurants and bars. The positioning of the bungalow amidst lush greenery makes it an ideal place for retreat.
Read More: Sokha Beach Resort
How to reach Otres Beach
As you land in Sihanoukville airport, you will find taxi and mini bus service to Otres Beach. The stretch from the airport to Otres beach is 24 km (15 mi) and takes around 55 minutes. Mini bus and taxis are available at the airport.
Mini bus offers a comfortable ride to the Otres Beach 1 and 2 at a cost of $8 per person. On the other hand, you can also enjoy a
taxi
ride to Otres Beach which can cost you approximately $20.
If you are coming to Otres Beach from the nearest Serendipity area, it is just 5 km (3 mi) away. While you travel through this route, expect long traffic as it's a heavily used route. Avail a
Tuk Tuk
to reach your destination in Otres Beach from Serendipity area at a cost of $6 to 10 on an average.
So, what are you waiting for? Just pack your bags; Otres Beach is calling you!
Nearby Attractions:
Sihanoukville Casinos – Cambodia's Las Vegas